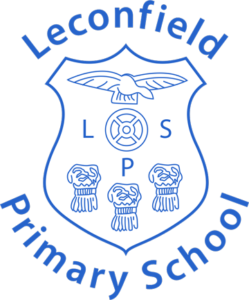 Attendance
Please telephone the school before 9.30am if your child is absent.
Forms are available from the school office for planned absences.
If your child has to leave school during the day a parent or carer must sign the signing out book.
Please call at the school office to complete the process: it is important that the office staff know if your child is on or off the premises. If a child returns to school during the day, they must be signed in.
Children's education can easily be seriously disrupted and parents should consider very carefully before taking their child out of school for a holiday.
The headteacher is not permitted to authorise holidays taken in term time. The school has adopted the Local Authority's published policy. In accordance with the policy, parents may be fined by the Local Authority if there is persistent absence or time is taken for holidays during term time. Please contact the school office for more information.
Absences which are excessive or cannot be adequately explained will be reported to the Education Welfare Service, who will take appropriate action, since attendance at school is a legal obligation.
Holidays in term time
Please consider the following:
While you are away for 1 week your child will miss approximately:
5hours of maths
5 hours of literacy
10 hours of science, religious education, music, art, physical education, geography, history, design & technology and information technology
If your child has a holiday of 2 weeks during term time and has a 1 week period of sickness in one school year they will miss:
15 hours of literacy
15 hours of maths
30 hours of learning other subjects
If this pattern were to be repeated throughout your child's school life they would miss 36 weeks of their education!
One School Year = 39 school weeks!
Ask yourself – Can my child keep up with other children if they miss out on 60 hours of education a year?
Thinking of taking a holiday in term time? Please think again!
If a holiday in term time is unavoidable, please request this in writing to the headteacher. Please be aware that all holidays in term time will be considered unauthorised. This means that in the school register it will show your child as having an unauthorised absence, which will affect their attendance results.
'Communication is good and works well for my child.'
'Our child has settled really well into the school. She has made great progress already. Her teacher has recognised her strengths and is really passionate about these with her which we think is great and is really allowing her to develop and progress even further.'
'My child has always been happy at school – could not have wished for a better primary school!'
'Our observations are that your school is a wonderful nurturing environment and the teachers and other staff are always friendly, caring and understanding and nothing ever seems like too much trouble they are a real credit to the school.'
'We're very happy to be part of your wonderful school community.'
'The school has gone above and beyond with my daughter who has SEN. Nothing is too much trouble. The EHCP is followed and tailored to her needs.'
'My children receive a broad and balanced curriculum at Leconfield.'
'It's a brilliant school and staff are absolutely lovely and welcoming.'
'All the staff are great with my child.'
'This is a caring school where staff try their hardest for the pupils and families.'
'Mrs Tracey and Miss Allanson are very supportive. All the staff are brilliant and Mrs Murrey is wonderful and always very helpful.'
'My children look forward to going to school every day – I am happy with the support and communication from the teachers.'
'My children love school and their teachers.'
'This is our 2nd year within the school community and we have 2 children who attend the school now. Both are settled and happy and always talk so highly about their teachers, friends and the environment.'
'My child enjoys the clubs after school especially with Mr Elder and Miss Sellar. Such a lovely school.'
'Our boys have gone through the last 18 months aware of what goes on the world currently but not scared or overwhelmed by it. This definitely goes back to being a credit to your staff and the environment you have created.'
'We are looking forward to more normal times ahead when we might get to see more of what our children are doing each week from hopefully inside the school gates but until then a big thank you from us for all that you've done so far and everything you will continue to do.'