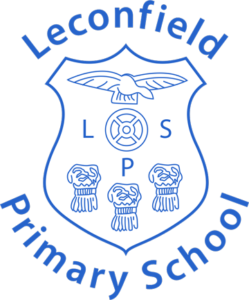 Lunch Menu
Download our latest menu:
From September 2014 all infant children (children in EYFS, Year 1 and Year 2) have been entitled to a free school meal every day as part of the Government Universal Infant Free School Meal provision. Children in Key Stage 2 pay for their meals.
Completed menus should be returned to the school office with the appropriate money. Please contact the school office for current meal prices.
Lunch money is collected via Parentpay.
All meals can be paid for using an online App called Parentpay. Parents will receive a log on generated by school for each child. Please add all children onto your account even if they are entitled to Universal Infant Free School Meals (see above).
We have two lunch sittings. Our infants eat first followed by our KS2 classes. Children having packed lunches eat in the main school hall with children who have school lunches. Our school lunches are served family style and children have the opportunity to choose where they sit.
Children may have a hot school meal or bring a packed lunch from home. Please see our Lunch Menu information in our Parents section for more information about our hot meal options. We promote healthy eating and ask that packed lunches do not contain fizzy drinks, chocolate bars and gummy sweets etc. We understand that children can go through many phases when it comes to food. For further ideas, tips, recipes and information about healthy packed lunches please follow this link:  https://www.nhs.uk/healthier-families/recipes/healthier-lunchboxes/
'It's a brilliant school and staff are absolutely lovely and welcoming.'
'All the staff are great with my child.'
'Mrs Tracey and Miss Allanson are very supportive. All the staff are brilliant and Mrs Murrey is wonderful and always very helpful.'
'My children love school and their teachers.'
'Our boys have gone through the last 18 months aware of what goes on the world currently but not scared or overwhelmed by it. This definitely goes back to being a credit to your staff and the environment you have created.'
'We are looking forward to more normal times ahead when we might get to see more of what our children are doing each week from hopefully inside the school gates but until then a big thank you from us for all that you've done so far and everything you will continue to do.'
'The school has gone above and beyond with my daughter who has SEN. Nothing is too much trouble. The EHCP is followed and tailored to her needs.'
'We're very happy to be part of your wonderful school community.'
'My child has always been happy at school – could not have wished for a better primary school!'
'My child enjoys the clubs after school especially with Mr Elder and Miss Sellar. Such a lovely school.'
'Our observations are that your school is a wonderful nurturing environment and the teachers and other staff are always friendly, caring and understanding and nothing ever seems like too much trouble they are a real credit to the school.'
'This is a caring school where staff try their hardest for the pupils and families.'
'Our child has settled really well into the school. She has made great progress already. Her teacher has recognised her strengths and is really passionate about these with her which we think is great and is really allowing her to develop and progress even further.'
'My children receive a broad and balanced curriculum at Leconfield.'
'My children look forward to going to school every day – I am happy with the support and communication from the teachers.'
'This is our 2nd year within the school community and we have 2 children who attend the school now. Both are settled and happy and always talk so highly about their teachers, friends and the environment.'
'Communication is good and works well for my child.'