School uniform
The wearing of school uniform is strongly supported by the governors of the school and helps to foster a sense of pride and belonging in the children. School uniform at Leconfield Primary consists of:
Grey skirt / trousers, white shirt or polo shirt – girls

Grey trousers / shorts, white shirt or polo shirt – boys

Royal blue sweatshirt or cardigan with the school badge

Summer dress is blue and white
Embroidered sweatshirts, cardigans, printed P.E. t-shirts and book bags with the school badge are available to buy from our school uniform stockist – 'Schoolwear'. This is a local company based in Holme-on-Spalding-Moor.
Items can be ordered online, by phone or by visiting the shop
PE & sports kit
For P.E. your child will need a school P.E. t-shirt, a black pair of shorts, a pair of plimsolls and a bag in which to keep them.
Tracksuit bottoms and trainers are recommended for outdoor P.E. during winter months.
As part of our adaptations for the Coronavirus Pandemic children will come to school wearing their PE kits when it is their PE day.
Teachers will send information about PE days via the Seesaw App.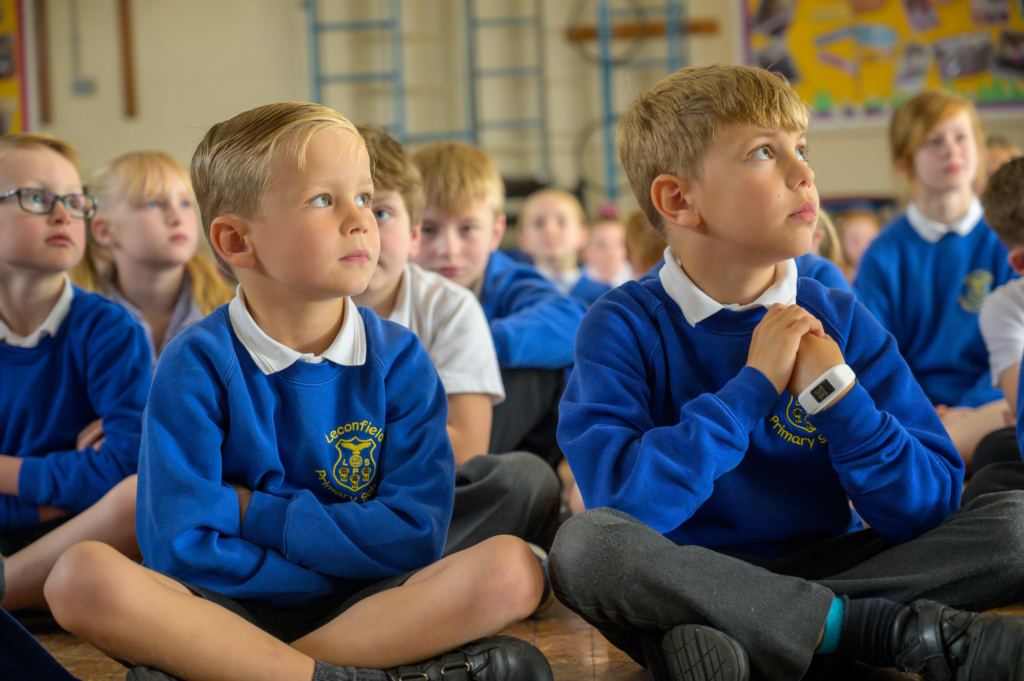 'Well done to you all and thank you for enhancing my child's life every day.'
'I love the fact that staff know each individual child in the school.'
'It has been a joy to see my child take great happiness from her first year at school and to see how she is thriving.'
'I am so thankful to you all for giving my child such a wonderful experience which she will remember always.'
'The children's enthusiasm, participation skills and fantastic attitude shone out and their behaviour was exemplary.'
'Thank you for all the hard work and effort. My child has had a wonderful start to his education.'
'The school and staff are amazing – you've got a lovely team!'
'What a pleasure it was to come to such a warm and inviting environment.'
'Our boys have such great memories of Leconfield Primary School and these will last a lifetime.'
'I have always felt able to talk to you about any worries I have had regarding my children knowing that you would understand and do what you could. This means more than you will know.'
'Thank you for being so supportive. We will never forget all the great teachers and special memories we have of Leconfield. You have been amazing!'
'Thank you to all involved with my child. He has had a great time and can finally leave a school with good memories.'