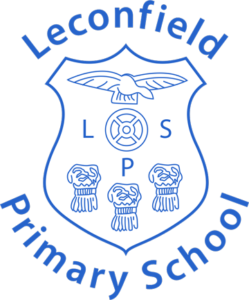 Reading & Phonics
Reading & Phonics
Early reading is supported through the Ruth Miskin Read Write Inc. phonics scheme. Read, Write, Inc. phonics is an inclusive literacy programme for all children learning to read. Children learn the 44 common sounds in the English language and how to blend them to read and spell. It is powerful because it is based on the principles of how individuals learn. It is a fully inclusive method of teaching reading with the movement from imitation to investigation to independent application, which can be adapted to suit the needs of learners of any stage.  The teaching of phonics begins as soon as children enter school. Our Little Acorns (FS1) work within Phase 1. We begin to teach letter sounds in FS2. Phonics teaching continues throughout KS1 and KS2 where appropriate. Regular training and development days ensure that staff are equipped to teach with the expertise and skills required to promote excellent progress, as well as a love of reading.
Further Phonics information:
Ruth Miskin Learning to Read at Home
When children have completed the phonics programme, they develop deeper reading skills through quality texts in a range of genres. At Leconfield, we want our children to be enthusiastic and motivated readers with the confidence and skills needed to decode words, read with fluency and understanding to understand what they have read and to develop a love and enjoyment of reading for pleasure.
Each class accesses our library which has an up to date selection of books to provide quality reading materials for all children to promote reading for enjoyment. The children also take part in organising and developing their classroom reading area and an annual competition ensures that efforts are recognised.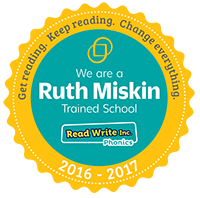 'We are looking forward to more normal times ahead when we might get to see more of what our children are doing each week from hopefully inside the school gates but until then a big thank you from us for all that you've done so far and everything you will continue to do.'
'My child enjoys the clubs after school especially with Mr Elder and Miss Sellar. Such a lovely school.'
'It's a brilliant school and staff are absolutely lovely and welcoming.'
'This is our 2nd year within the school community and we have 2 children who attend the school now. Both are settled and happy and always talk so highly about their teachers, friends and the environment.'
'My children receive a broad and balanced curriculum at Leconfield.'
'Mrs Tracey and Miss Allanson are very supportive. All the staff are brilliant and Mrs Murrey is wonderful and always very helpful.'
'Our observations are that your school is a wonderful nurturing environment and the teachers and other staff are always friendly, caring and understanding and nothing ever seems like too much trouble they are a real credit to the school.'
'Our child has settled really well into the school. She has made great progress already. Her teacher has recognised her strengths and is really passionate about these with her which we think is great and is really allowing her to develop and progress even further.'
'We're very happy to be part of your wonderful school community.'
'The school has gone above and beyond with my daughter who has SEN. Nothing is too much trouble. The EHCP is followed and tailored to her needs.'
'My children love school and their teachers.'
'This is a caring school where staff try their hardest for the pupils and families.'
'My child has always been happy at school – could not have wished for a better primary school!'
'All the staff are great with my child.'
'Communication is good and works well for my child.'
'Our boys have gone through the last 18 months aware of what goes on the world currently but not scared or overwhelmed by it. This definitely goes back to being a credit to your staff and the environment you have created.'
'My children look forward to going to school every day – I am happy with the support and communication from the teachers.'