School Governors
Governors of Leconfield Primary are fully involved in the life of the school. As well as governing body and sub-committee meetings, they attend Christmas festivities, school sports days and fund raising meetings and activities.
The governors are also involved in the academic side of the school, have taken on board curriculum subjects and are invited to take part with staff in relevant subject planning meetings. Our Governors take time to visit the school during the working day to see how policies are put into practice and monitor school priorities.
The governors have a key role in the development of the school improvement plans and the target setting procedures which both aim to enhance the achievement of all pupils at the school.
The role of school governors:
Set the vision for the school's future

Set standards of behaviour

Interview and select staff

Decide how the school budget is spent

Challenge the school leaders about performance
We currently have 1 vacancy for a Co-opted Governor. We are recruiting now. Please contact the school office for more information.
School Governors 2019 – 2020
Name
Bio
Committees
Term
Elaine Allanson
Staff Governor
FGB Attendance:100%
Elaine is our SENDco, DSL and Year 5 teacher. She is a member of the Senior Leadership Team and has taught at Leconfield for a number of years.
Achievement
4 Years
Term ends: 6.10.21
Steve Hogg
Co-opted Governor
FGB Attendance:100%
Steve is recently retired from a career as an engineer and lecturer. He is an ever present volunteer at the school supporting the gardening club.
Achievement
FInance
Premises
Health & Safety
4 Years
Term ends: 28.6.23
Sue Lobley
Co-opted Governor
FGB Attendance:100%
A former Primary School teacher, Sue was the manager of Leconfield Preschool for many years before she retired in 2009.
Achievement
Finance
Performance Review
4 Years
Term ends: 28.6.23
Lesley Ringrose
Co-opted Governor
FGB Attendance:100%
Lesley is a School Business Manager at an East Riding Primary School.
Achievement
Finance (Chair)
Performance Review
Personnel
4 Years
Term ends: 28.6.23
Jon Tait
Parent Governor
Jon works as part of the specialist pollution team at ERYC. he is passionate about safeguarding the environment for future generations. Jon has two children at the school.
Disadvantaged
Health & Safety Educational Visits
4 Years
Term ends: 23.11.21
Katie Tracey
Voting Head
FGB Attendance:100%
Katie became Head in September 2013 after being Assistant Head at the school for a number of years.
Achievement
Finance
Premises
Health & Safety
Length of tenure
Johnathon Martinr
Co-opted Governor

Johnathon is a former teacher, member of Senior Management Team and IT Lead. He is now the Curriculum Lead and Head of Client Success at Primary Technologies Ltd, a local IT support company
Finance

4 Years
Term ends: 4.3.22
Sarah Hogg
Parent Governor
Sarah is a teacher in the East Riding, a member of the Senior Management Team and English Lead. Sarah has two children at Leconfield Primary. She is passionate about reading and developing a challenging curriculum.
English

4 Years
Term ends: 22.5.22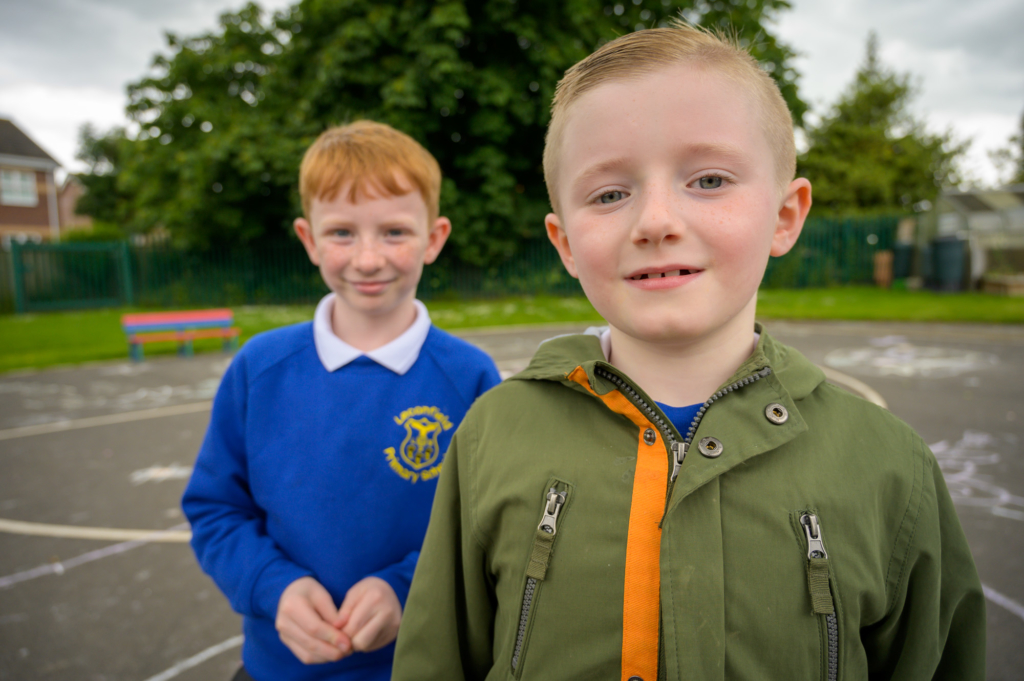 'Well done to you all and thank you for enhancing my child's life every day.'
'I love the fact that staff know each individual child in the school.'
'It has been a joy to see my child take great happiness from her first year at school and to see how she is thriving.'
'I am so thankful to you all for giving my child such a wonderful experience which she will remember always.'
'The children's enthusiasm, participation skills and fantastic attitude shone out and their behaviour was exemplary.'
'Thank you for all the hard work and effort. My child has had a wonderful start to his education.'
'The school and staff are amazing – you've got a lovely team!'
'What a pleasure it was to come to such a warm and inviting environment.'
'Our boys have such great memories of Leconfield Primary School and these will last a lifetime.'
'I have always felt able to talk to you about any worries I have had regarding my children knowing that you would understand and do what you could. This means more than you will know.'
'Thank you for being so supportive. We will never forget all the great teachers and special memories we have of Leconfield. You have been amazing!'
'Thank you to all involved with my child. He has had a great time and can finally leave a school with good memories.'